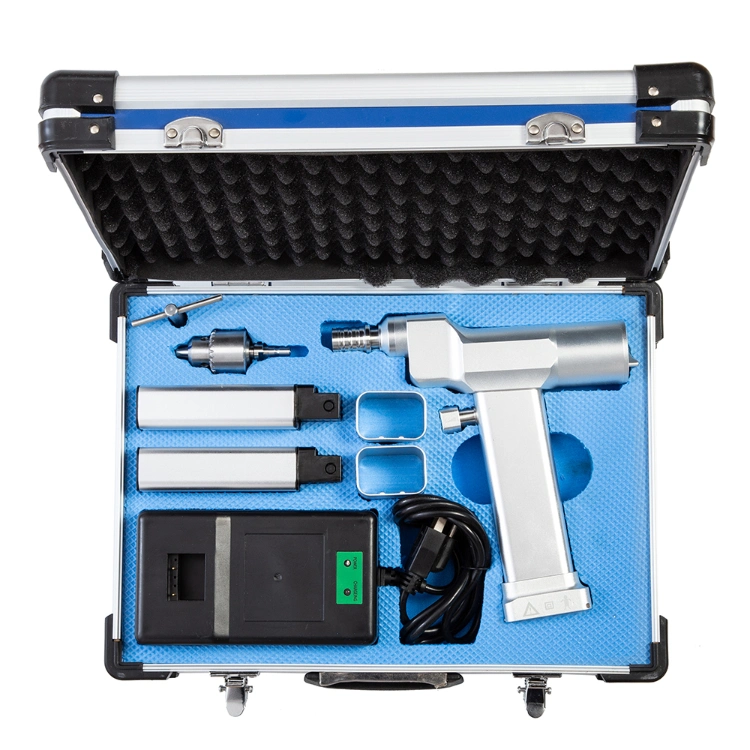 Features
1. Maxmium speed: 1200 rpm.
2. Positive and negative ratation, smooth operation and stepless speed regulation.
3. Max. cannulated diameter: 4.5mm, suitable for K-wire, intramedullary nails and other
operations;
4. Quick-coupling head design allows to connect all types of marrow reamer, sanding and opening device.
5. Environmental protection battery within voltage of 14.4V. No need for sterilization.
6. Whole machine can be sterilized by high temperature.
7. Battery charged suitable for voltage of both 110V and 220V.
8. Two batteries.
Advandages
1. Advanced motor technology.
2. Increased drilling speed.
3. Reduced vibration and enhanced hand peice control.
4. Long working time for battery.