Medical Instrument Surgical Electric Drill Saw Micro Saw ENT Burr Tips
1. Our advantages:
I: Autoclavable mini drill.
Ii: Professional drill saw manufacturer.
Iii: Ergonomic, durable and reliable.
Iv: Practical and cost-effective.
V: Making it suited for a wide range of surgeries, including spine, neurotology, microsurgery, ENT procedures.
2: Technical Data:
Noise ≤ 63dB(A)
Input Voltage AC 110V-240V, compatible with all the voltage around the world.
Material Stainless steel
Drill type Autoclavable type
No-load speed 0-40000r/min
Torque 125gcm
3: Technical Merits:
I: This Medical Instrument Surgical Electric Drill Saw Micro Saw ENT Burr Tips is a cross specialty device, which can be used in all surgical disciplines, such as in Joint, Extremities, Craniomaxillofacial, Neuro, Spine & ENT Surgery, and Trauma, Sports medicine etc.
Ii: It is composed of intuitive console, lightweight and speedy handpiece and ergonomic drill attachments.
Iii: It offers a reliable, precise, effective and convenient performance for today's surgeon.
Iv: Integrated with power and precision handpiece, it can be OralMax drill, Orthopedic Drill, Cranial Perforator Driver, Cranial Bur etc.
V: Autoclavable type
4: Standard configuration:
One mainframe
One Straight Attachment
One Anglled Attachment
One sterilizing box
One digitized power controller (Console)
One Pedal Switch
One aluminum alloy box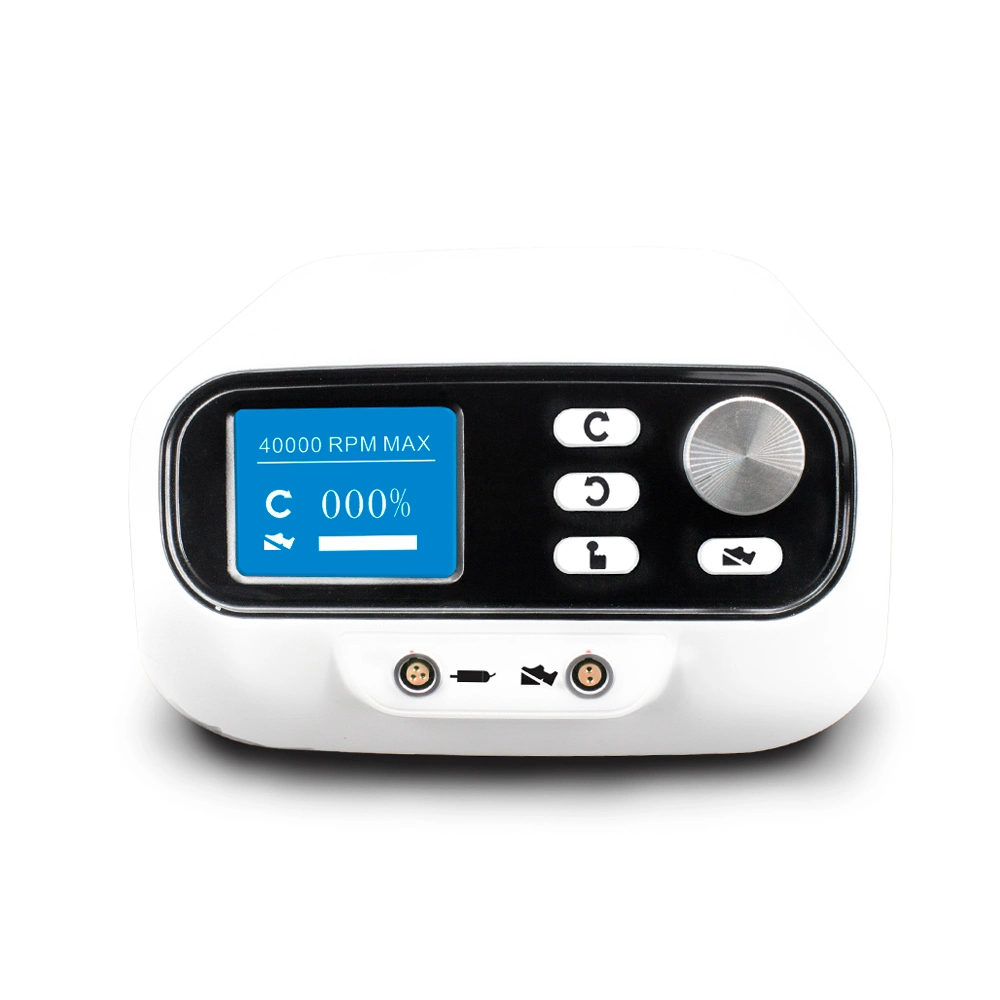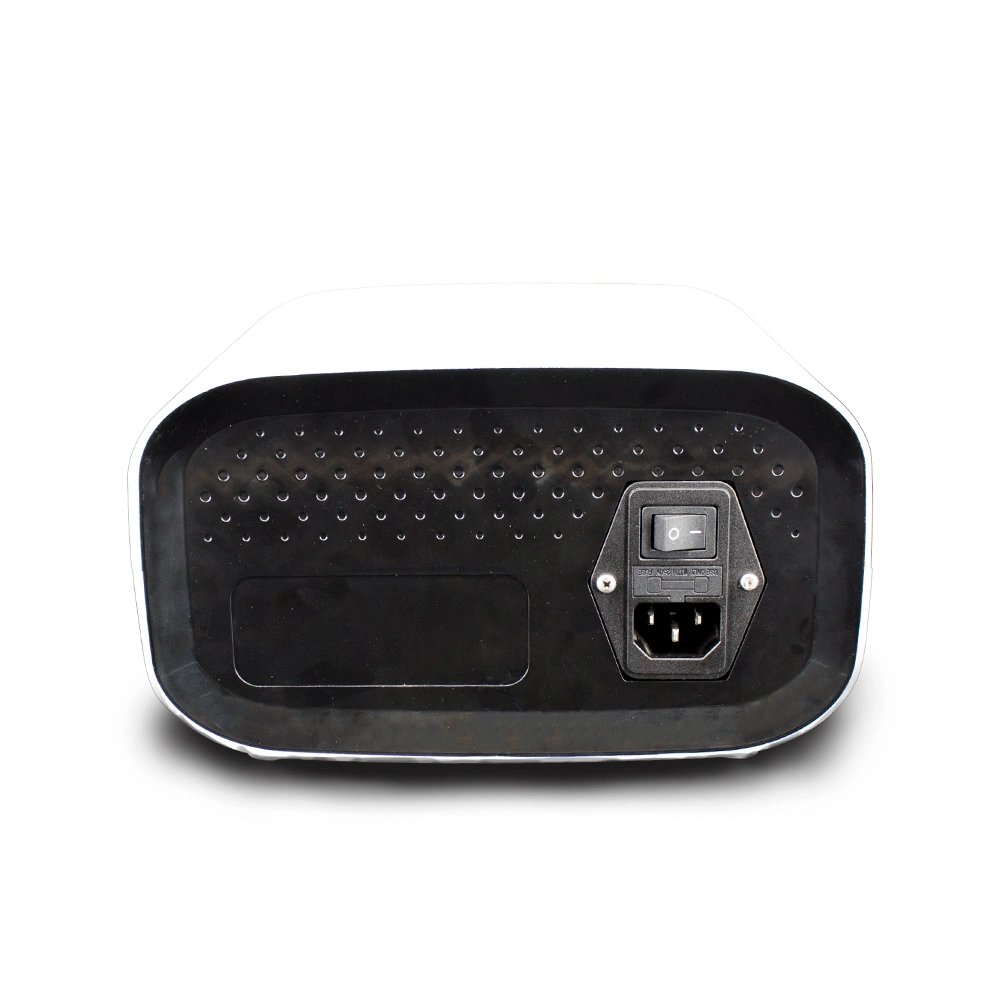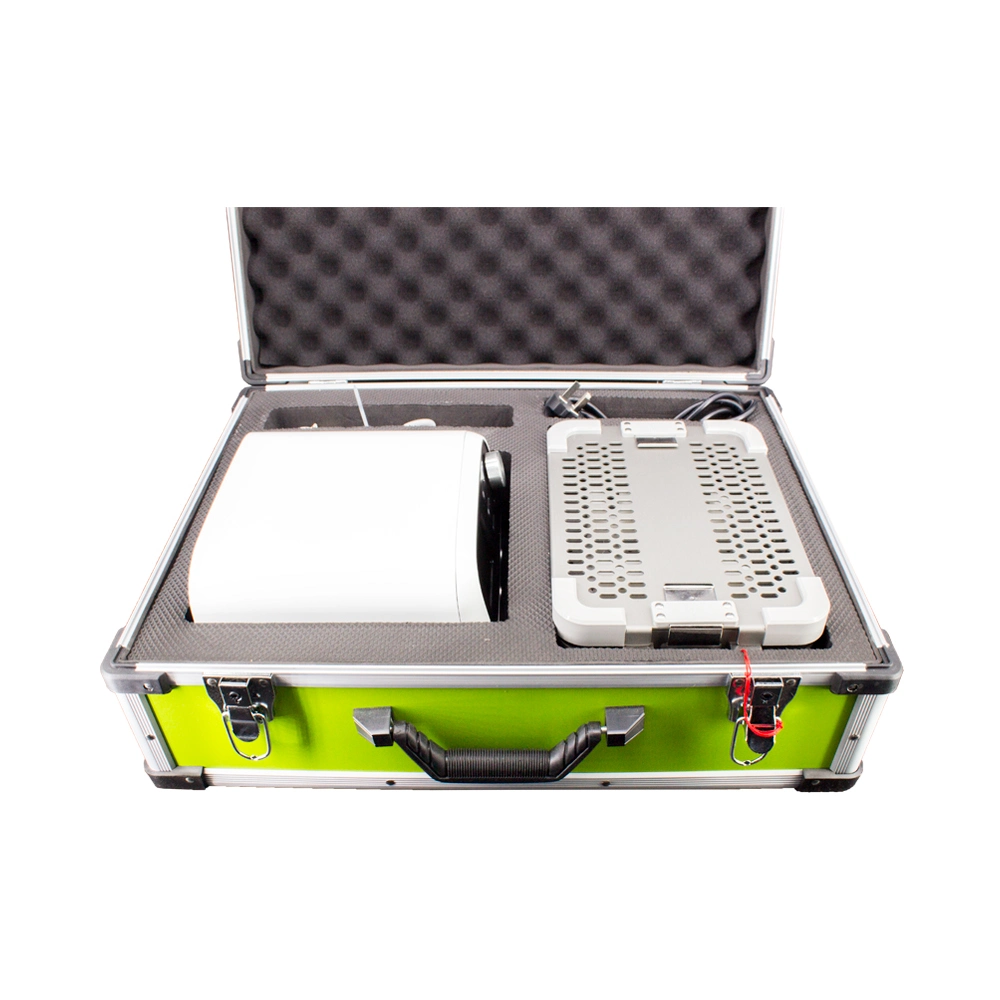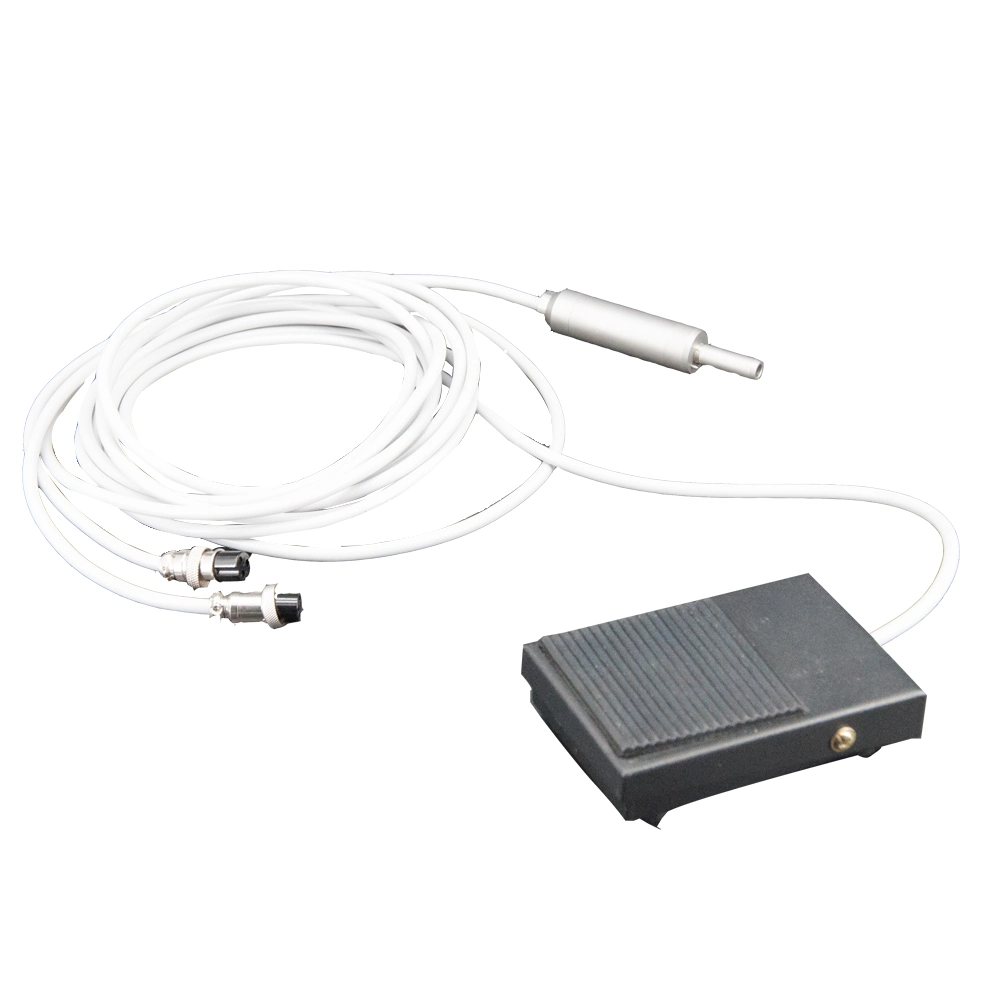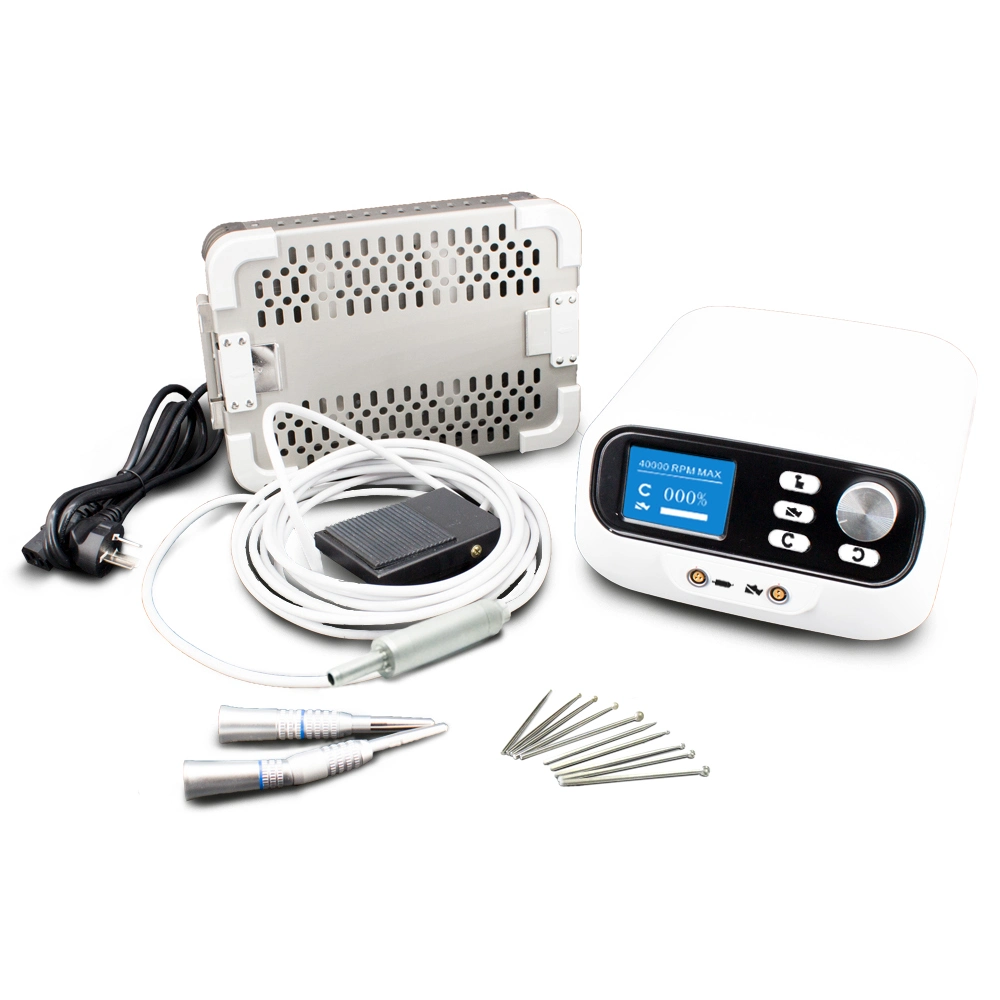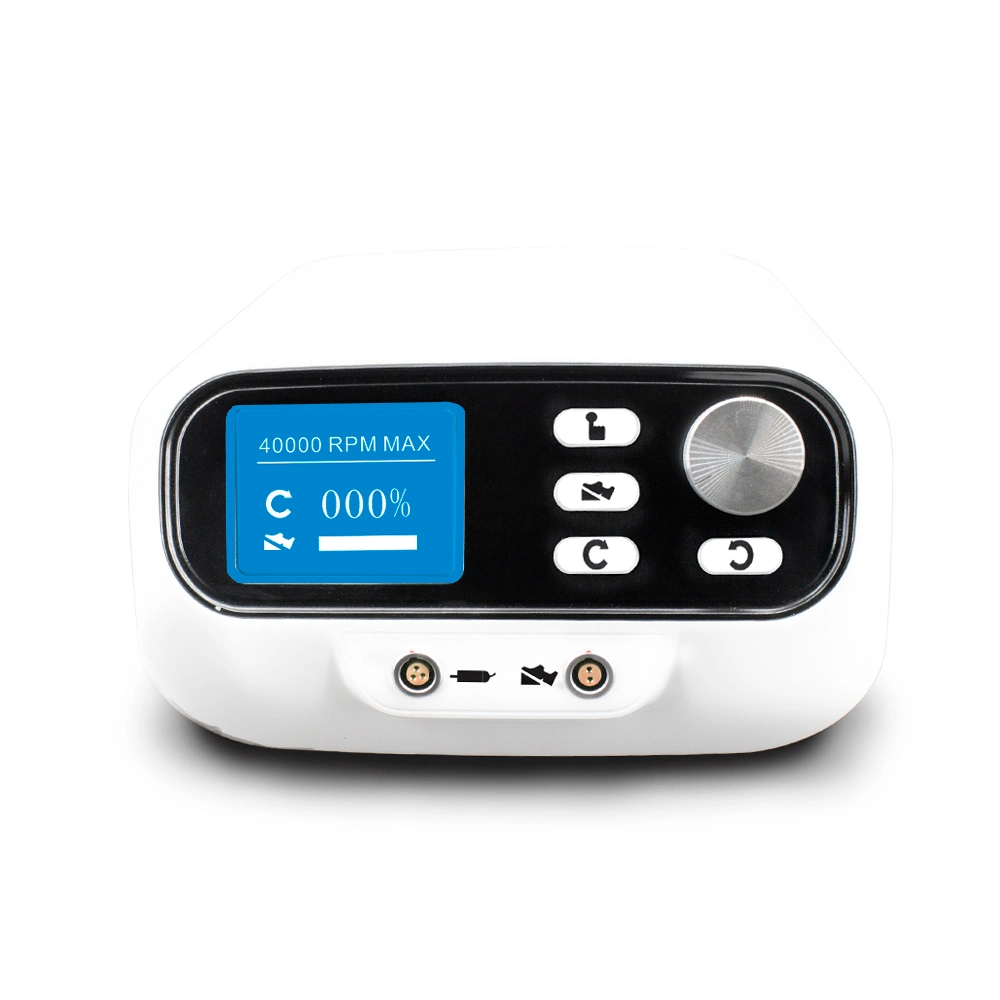 5: Packing details:
I: One set packed in the aluminum alloy box and then put in a carton.
Ii: Size of aluminum alloy box: 38cmx28cmx13cm.
Iii: Size of carton box: 41cmx32cmx15cm.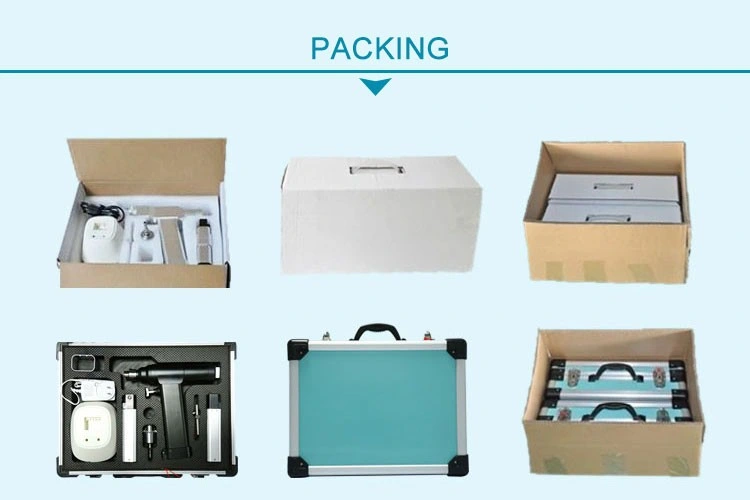 6: Payment term:
I: Port: Shanghai Port
Ii: MOQ: 1 Set.
Iii: Payment term: T/T IN ADVANCE OR WESTERN UNION.
Iv: Packing details: Aluminium alloy box and then put in a carton.
V: Delivery time: 3 days after receiving the payment.
7.About Us
Wuhu Ruijin Medical Instrument & Device Co., Ltd.
Wuhu Ruijin Medical Instrument & Device Co., Ltd., established in 2007 and locates in Wuhu City, Anhui Province, China. We are a medical device manufacturer integrated with R&D, production and sales, focusing on medical drill series and micro medical electric drill series. Our main products include medical bone drill, multi-functional cannulated drill, oscillating saw, reciprocating saw, and medical electric plaster saw, which can be used in many surgeries such as Trauma Surgery, Thoracic Surgery, Joint Operation and Veterinary Orthopedic Surgery, etc.
Visiting our website:

whruijin.en.made-in-china.com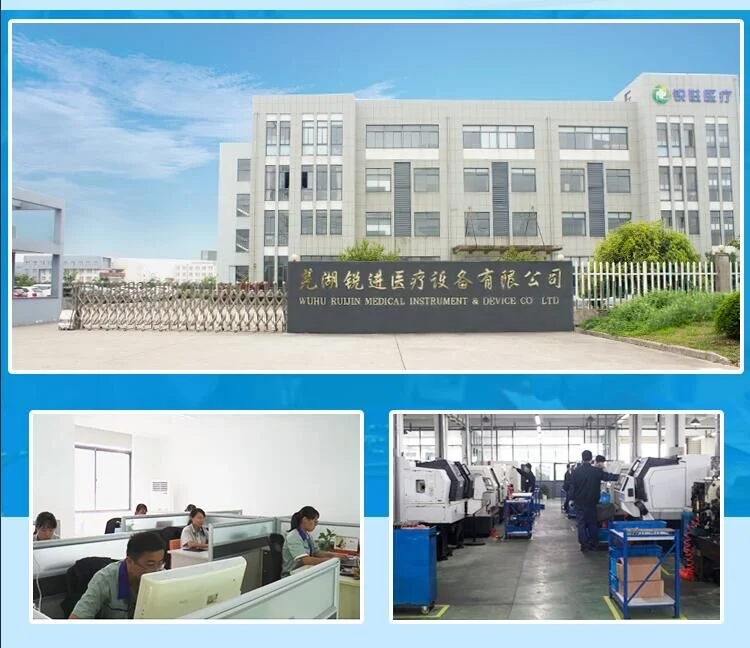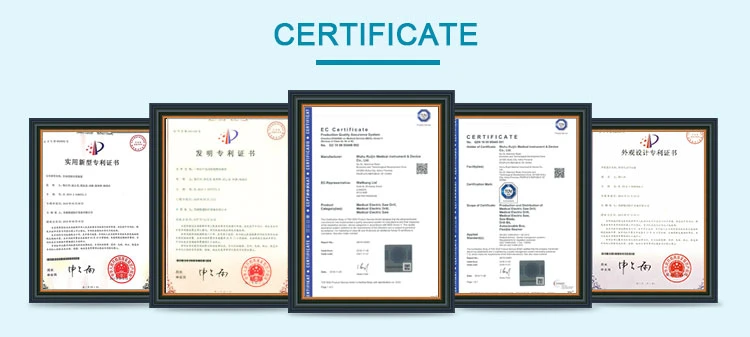 CONTACT US:
No. 33 Wanchun Road, Wuhu, Auhui,China. 241000
8. Attention & Notes
1.

The device
is forbidden to be demolished by non-professionals. If any
problem, please contact with us for after sales service.
2

.

Our products are chargeable, it can match for electricity source 110V60Hz-220V/50Hz.
3. The battery needs to be taken out of the machine's mobile phone, otherwise a small automatic discharge will shorten the battery life.
4.The battery cannot be disinfected. The battery space should be dry after sterilization.
5. Saw blade, the drill bit is cleaned with a purifier and kept dry after operation
6. The sterilization temperature is lower than 135 degrees Celsius. If it exceeds 135 degrees Celsius, the motor will be damaged.
7.Professional manufacturer with 24 hours online service, warranty offered, CE marked.
9.CONTACT US:
Wbsite:
whruijin.en.made-in-china.com
Address:No. 33 Wanchun Road, Wuhu, Auhui,China. 241000